The modulator cable control is designed to send the engine throttle rate (on a mechanically governed engine) to the hydraulic control valve in the transmission. It will fit AllisonTM Transmission models AT500, MT600, HT700, V730, CLT650, and CLBT750 series.
• Control Cable is polymer lined rated at 300° F (149° C)
• 4 inch bend radii minimum
• Built-in spring returns to idle
• Pull function recommended, but push also available
• Can be locally assembled via F.A.S.T. cable assembly distributors.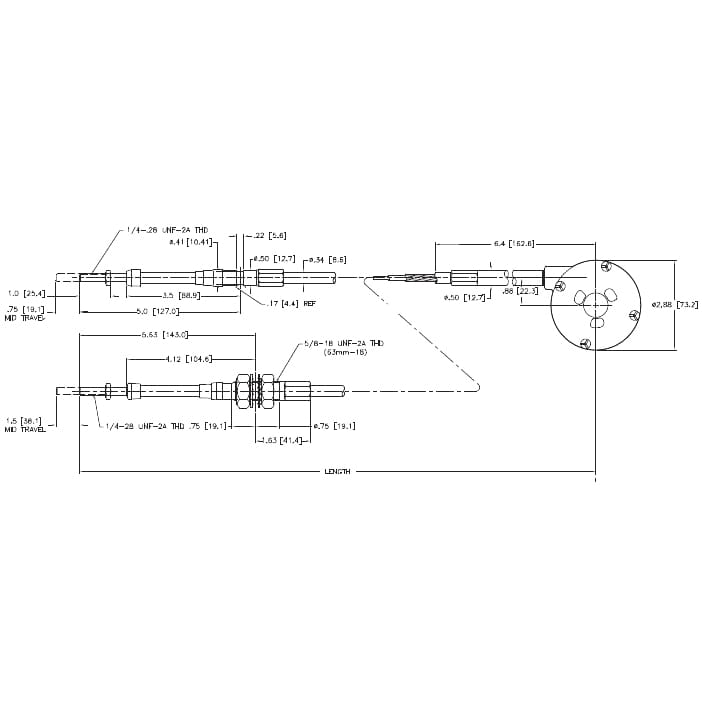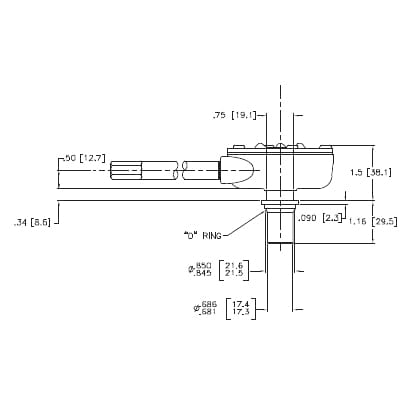 (LGTH) = Overall Length in cms e.g 0300 is 3.00mts, 1000 is 10.00mts
Modular Cable Accessories
Part No.
Description
"A"
Slip Link Material
59059-1
Link Kit Metric
M6 x 1.0
Polymer
59049-1
Slip Link Kit
10-32 UNF-2B
59049-2
Slip Link Kit
1/4-28 UNF-2B
M0059049-1
Slip Link Kit  Metric
M5 x 0.8
Steel
M0059049-2
Slip Link Kit  Metric
M6 x 1.0
2149-1
Modulator Head "ALLSION" PULL
2150-1
Modulator Head "ALLSION" PUSH
**310821
MORSE Modulator Head "ALLSION"